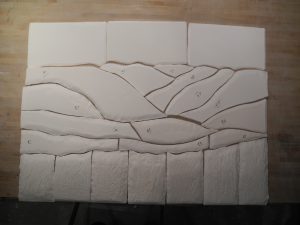 This is a back splash that I'm working on for a house in Sewanee, TN and this is a view down the valley. I'll post pictures as this progresses.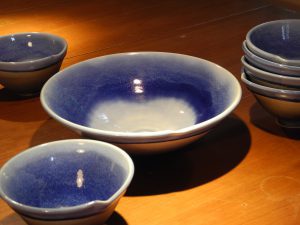 This is a wedding gift for a couple in Hawaii. She is a marine biologist, so the client asked that the glaze represent the ocean. I love this sort of work. The client came in and said we have a $500. budget. What can we do?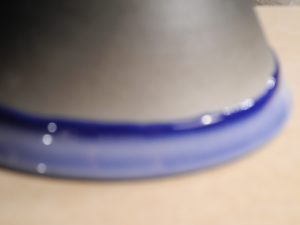 The is the outside of the bowls. I really like how the glaze curtained down and give the impression of waves coming up on the beach.