I'm 66 years old.  I owned and sold a ceramic materials company when I was 48.  My company sold materials to potters and developed and sold glazes.  I had planned to retire and be a potter.  When the opportunity was there to do it,  I did.
There are three things that have been notable in my career as a potter that I would like to share.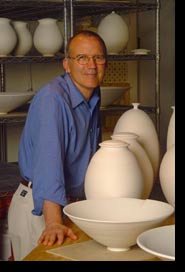 The first is my permanent display at the CDC in Atlanta.  This happened early in my career and gave me the belief that I'd made the right decision to become a potter.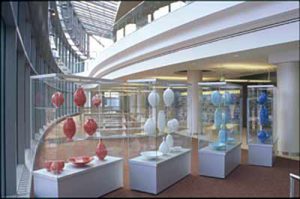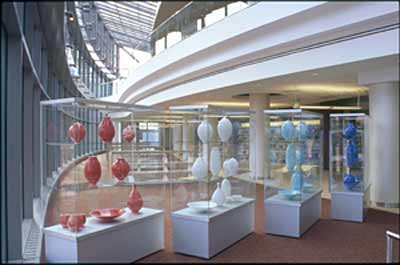 The second is,  I am in the collection of Hubert de Givenchy.  For me, this is like winning an Oscar.  Potters don't tend to get this sort of honor.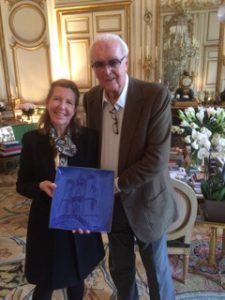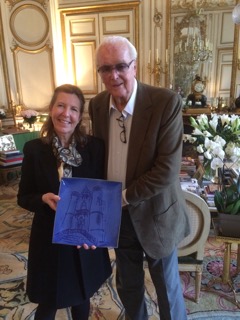 The third is Sylvia's ashes.  I was at a memorial service for the noted potter Sylvia Hyman a few years back.  I introduced myself to to her son.  I said, " I'm Tom Turnbull.  I was a friend and a fan of your mother's."  He said, " Tom Turnbull.  You were mentioned in her will.  She left you her ashes."  You  can see from some of the links how I use them.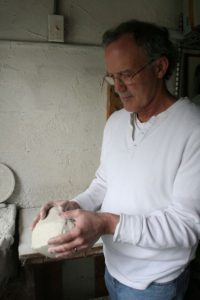 ---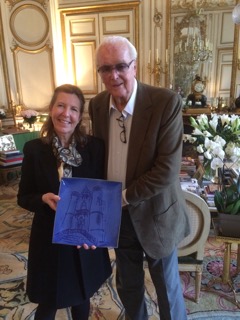 Hubert de Givenchy in his apartment in Paris being presented a platter of mine by American Friends of Chantilly.   The image on the platter is the front staircase at the castle at Chantilly, where  Funny Face was filmed. De Givenchy is founder of the The House of Givenchy and designed iconic wardrobes for people like Jackie Kennedy, Ingrid Bergman, the Dutchess of Winsdor, Jayne Wrightsman, Greta Garbo, and famously for Audrey Hepburn in the movie Funny Face. A recent article in the New York Times highlights the relationship between Hepburn and Givenchy: Givenchy and Hepburn: The Original Brand Ambassadors. Read more »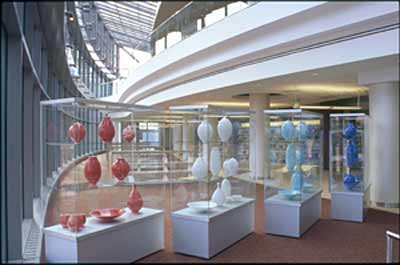 PRESS RELEASE President Bush Scheduled for Ribbon Cutting Thirty-six large porcelain vessels, hand-thrown by Nashville artist Tom Turnbull, have been selected for permanent display at the Center for Disease Control national headquarters in Atlanta, Georgia. When President George W. Bush cuts the ribbon to open the new center, Turnbull's pottery will be one of the first things the President and other dignitaries see as they enter the lobby. It may be the only art that they see, because Turnbull will be the featured artist at the grand opening. "This honor is well deserved," stated Greg Decker, a nationally recognized artist Read more »